My ongoing hunt for Mom friendly Swimsuits
I'm going to blame it on my long torso so maybe bikinis are my best bet. However, I don't always feel like wearing a 2 piece. I am like my toddler, and we like to have options! Budget friendly options too! I stopped in to a Walmart in Fredericksburg yesterday (Ferry Farms for my local peeps) because my hair dresser (Shout out to Hair by Meg) told me that they had the fake Natives. While I still LOVVVEEE the real Natives, I also love to have a cheaper alternative because kid's feet grow fast and again, we like color options! I had checked 5 different Walmarts, here in VA and SC and this has been the only place that I found them. Yes, that's a lot of trips to Walmart but again their baby
WIPES
are awesome so I always buy a big box whenever we're there.
Anyways, while I was in there, I casually browsed their swimsuit section. I tried on 2 that I really loved and am going to make this
one piece
work! I love the color and of course the ruffles! It seems to be great quality and you can't beat the 20$ price tag!
I tried this
pretty pink one
too but again this long torso put that dip part down near my belly button. This is a real issue and I want to reach out to swimsuit companies about it! Ain't nobody got time to be trying on a million one pieces that are too short! UGHHH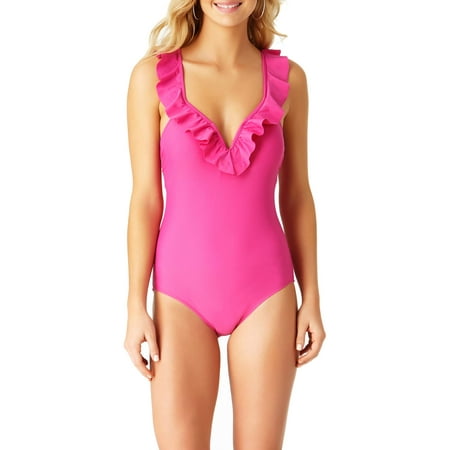 I just saw this one online and think it's really cute too! It's probably better suited for smaller, kids sucked the life out of me, boobs....like mine. 😑
However, I am sure the long torso saga will continue!
Which brings me to
Athleta
. I have had so many people recommend this brand for swimsuits and now a ton of them are 40% off! I am really loving these two bikinis....you do have to buy the top and bottoms separate. Again, if you use ebates, it's currently 2% cash back!
If you don't already have it, you can click her to download
Ebates
!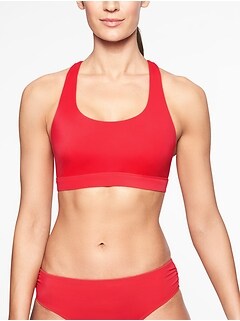 This
one
fits more like a sports bra which I'm usually wearing anyways!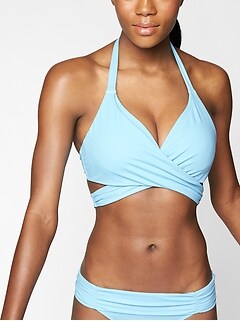 This
One
has more of a bra cup fit which I also like!
The sale is going on in store too!
I am a sucker for stripes and bows
and
this suit
has both!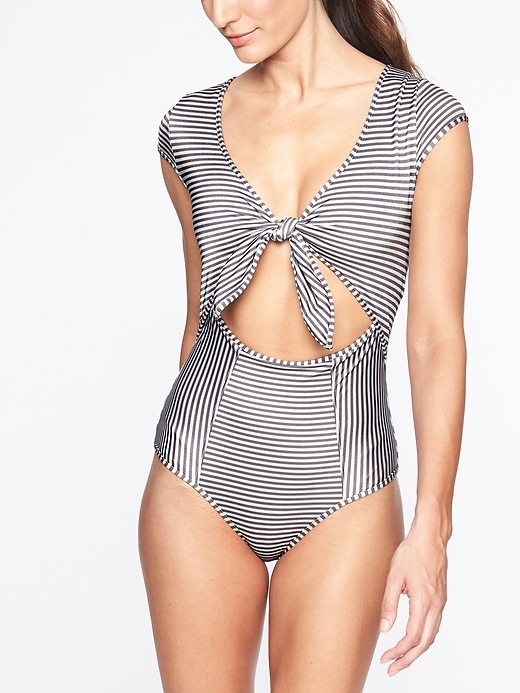 They don't really have that many one pieces to chose from and most sizes were out. I'll keep ya'll informed in case I find any more cute ones!
I did get another batch from SHEIN and I kept
this black one
but again, it pulls on my neck because my torso is so long. #thestruggleisreal
I got this
red bikini
too and it looked absolutely nothing like it did on the model on me! Lesson learned.
I mean WHAT was I thinking? The picture of me in it is hilarious and should be featured in a #momswimsuitfail ad somewhere but I couldn't bring myself to post it and embarrass my husband that bad!